Happy + Healthy…..Together!
Ever since I made my Body After Baby blog post a few months ago, I have gotten so many messages and questions about our new diet and lifestyle. I figured it would be a good time for a new blog post with answers to so many of y'all's questions!
It has been 10 months since we cut out meat from our diets, and truly changed the way we eat on a day to day basis. We have never felt better, and have never been healthier in our entire lives. So many people ask us questions such as: Was hard to cut out meat? How do you get protein? Did you cut it out slowly? If you have questions and care to learn more, I am happy to answer here and share: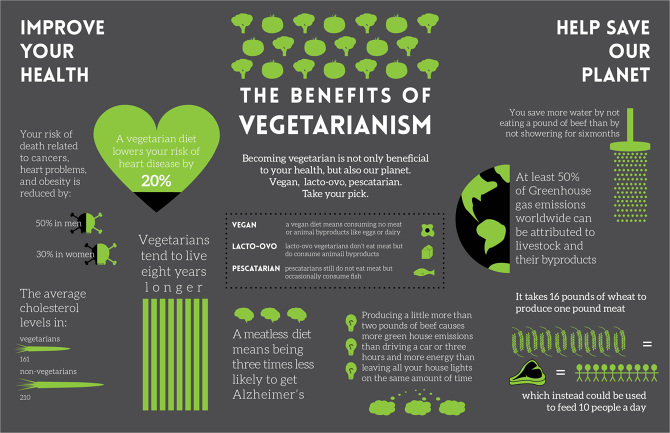 When we first cut out meat, it was simply to do something different, for the new year. We also watched our next door neighbors for years eat pescatarian diets and we saw how happy and healthy they were. I had 15 pounds of baby weight to lose from baby #3, and I knew I had to make some changes. I never intended to completely change our lifestyle, but we did, and we are SO happy and healthy!! We THOUGHT it would be hard to cut out meat, but after a few weeks, it was easy. We followed a pescatarian diet, eating only fish. I do not miss meat, I will never miss meat, and I can guarantee you that I will never again eat a piece of meat for the rest of my life. I lost the last 15 pounds + more, but it truly is not about the weight loss. I have SO much energy, I am NEVER tired, and I feel amazing! From an ethical standpoint, I also feel so much better and confident in the person I am!
We no longer buy fish for our home, because after research, we realize and believe that what is inside of fish is truly not good for you. Fish flesh today is badly contaminated with toxic chemicals that are known to cause cancer and brain degeneration and is also the most likely of all foods to make you sick from bacterial contamination. Fish live in water that is so polluted, you would never dream of drinking it. But you're ingesting this toxic brew-bacteria, contaminants, heavy metals and all-every time you eat fish. Researchers at the University of Illinois found that fish-eaters with high levels of PCBs in their blood have difficulty recalling information they have learned just 30 minutes earlier.
Marcus and I were on board together to cut out meat and we made the decision to make our home a meat free home. As Americans, we eat way too much meat, and it is bad for the animals and the planet. Our meat consumption is also exacerbating the health crisis in our nation ( cancer and heart disease ). If vegetarianism is not your jam, that is fine. I do however, think that everyone can TRY to cut back on meat. The United Nations has said, meat production is "one of the top two or three most significant contributors to the most serious environmental problems, at every scale from local to global."

Back to the question, "where do you get your protein? " PLANTS HAVE MORE PROTIEN THAN MEAT! Think about a cow….what do cows eat? Grass, plants, veggies. So, cut out the middle person ( the cow! ) and just eat the plants yourself because you truly don't know what else is mixed in the cow's digestive tract (hormones, diseases, bugs, etc ) "The American Dietetic Association (ADA) says that vegetarian (or vegan) diets are "healthful, nutritionally adequate, may provide health benefits in the prevention and treatment of certain disease," including heart disease and cancer." A vegetarian diet, according to the ADA, is appropriate at all lifestyles, including during pregnancy, infancy, and adolescence. Vegetarian diets are naturally low in saturated fats, high in fiber, they provide cleaner food options for a more sustainable environment, and are much kinder to animals!
We tell our children that we love animals. Burgers come from cows and nuggets come from chickens ( which by the way did you know chickens are man made? And NOT NATURAL! ) and we LOVE animals, just like we love our family pets. Just because they live in a barn and not a home doesn't make them less of an animal. We believe there is no need to eat a dead animal carcus when you can eat beautiful vegetables, fruits and grains from the Earth that provide MORE nutrition and MORE protein!


Our baby (15 months ) will grow up vegetarian under our roof. If she chooses later in life to eat meat at a party, friend's house, etc, then that is her choice. I would bet that her body may reject the meat and she will quickly learn after being sick that she most likely won't want to eat meat. Our older girls ( 5 & 7 ), do not eat meat in our home. They know our home is a meat free zone, and that when they are with us, they will not eat meat. We teach them about why eating a plant based diet is better for them, the Earth and the animals. We educate them and can only hope that when they are not in our home, that they will make smart choices. If they are at school, or a friend's house or a restaurant without us, they can order or have what they want.
Children need protein to grow, yes, but they do not need high-protein, animal based foods. Eating a variety of grains, beans, nuts, fruits and vegetables will supply more than enough protein.
Dairy: We have cut back on dairy in our house. Our children know that we do not buy dairy milk anymore. We truly believe there is no reason to drink another animal's milk. Plant based milks ( we choose almond or cashew ) are a good source of protein, vitamin A, vitamin B-12, potassium, and isoflavones, plus it can be fortified with calcium and vitamin D. It contains as much protein as cow's milk, yet is lower in calories than whole milk and about equal to the calories in 1 percent or 2 percent milk. I went straight from breast milk to almond milk with my baby, and my Pediatrician was completely on board with it. ( It is unsweetened, by the way). You have to be careful the milk you buy does not contain carrageenan or added sweeteners. I switched my coffee creamer to the Silk brand of almond creamers, with natural hazelnut or vanilla flavors. We still eat cheese, but we don't really buy cheese to eat as snacks. We will use it as toppings or with some of our dinners, as well as on pizza. We also like to buy cheese that is made from hormone free cows if we do buy it. We love nut based cheeses. So do our girls, they can't even tell a difference. They are super yummy! We stopped buying eggs, and no longer make eggs to eat as meals. We will occasionally use an egg if I am baking something that absolutely requires it.


We still swear by Hello Fresh! If you want to try out a free meal, I get them sent to me all the time to give out to friends to try a week's worth of meals. We have been doing Hello Fresh vegetarian meals for almost a year now and absolutely love each and every one! 🙂 It has really expanded our diets and we have tried so many new vegetables and grains.


I loved that this was at the top of our school's lunch menu. I do not love that school lunches in general are not healthy, but at least they are encouraging kids to eat a plant based diet:



And, there you have it….a little bit more information on why we eat the way we do. As I said before, I truly believe everyone can cut back in some way, shape or form for their own sake, the Earth's sake and the animals' sake. Every little change can make a difference.
Thanks for reading! Until next time……